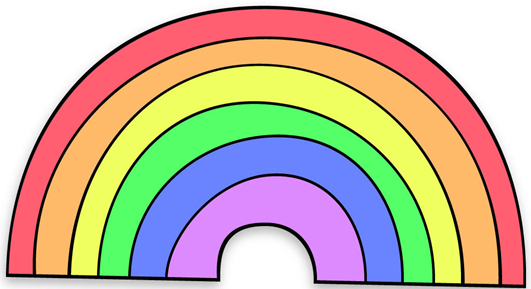 A Warm Welcome to Opal Class!
As the new teacher in Opal Class, I am looking forward to meeting everybody soon, and to helping the children to settle back into school. In the meantime, please take a peek at the new video on Facebook, where you will be able to see the classroom, and find out what the children can expect when they arrive on Thursday.
This term, the children will be working on a series of sessions designed to support them in sharing and processing their experiences from the lockdown period, as well as gradually reintroducing the learning behaviours that they will need to accelerate their learning back in school.​
During each theme, the children will complete work on all areas of the curriculum with an emphasis on the creative arts – look out for our completed projects in the school grounds!​
The children will also be working on their key writing and mathematics skills, through our carefully planned transition and recovery curriculum.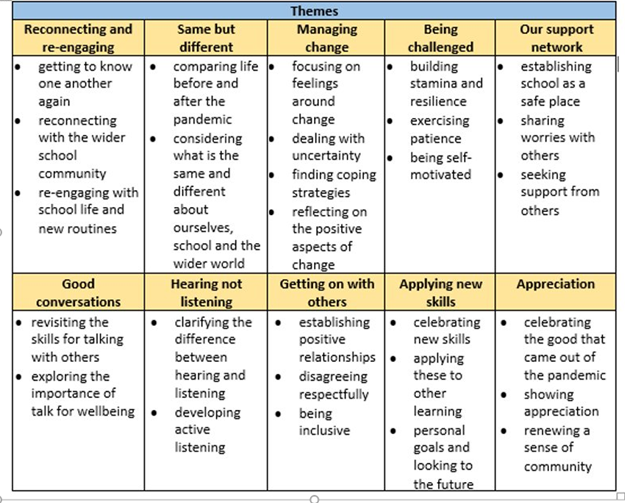 Autumn Term 1
P.E.
Our P.E. days will be Tuesday and Thursday this term. Please come to school dressed in your P.E. kit, and be prepared to wear this all day.
Meet the Teacher
Home learning – Autumn 1
Samples from September!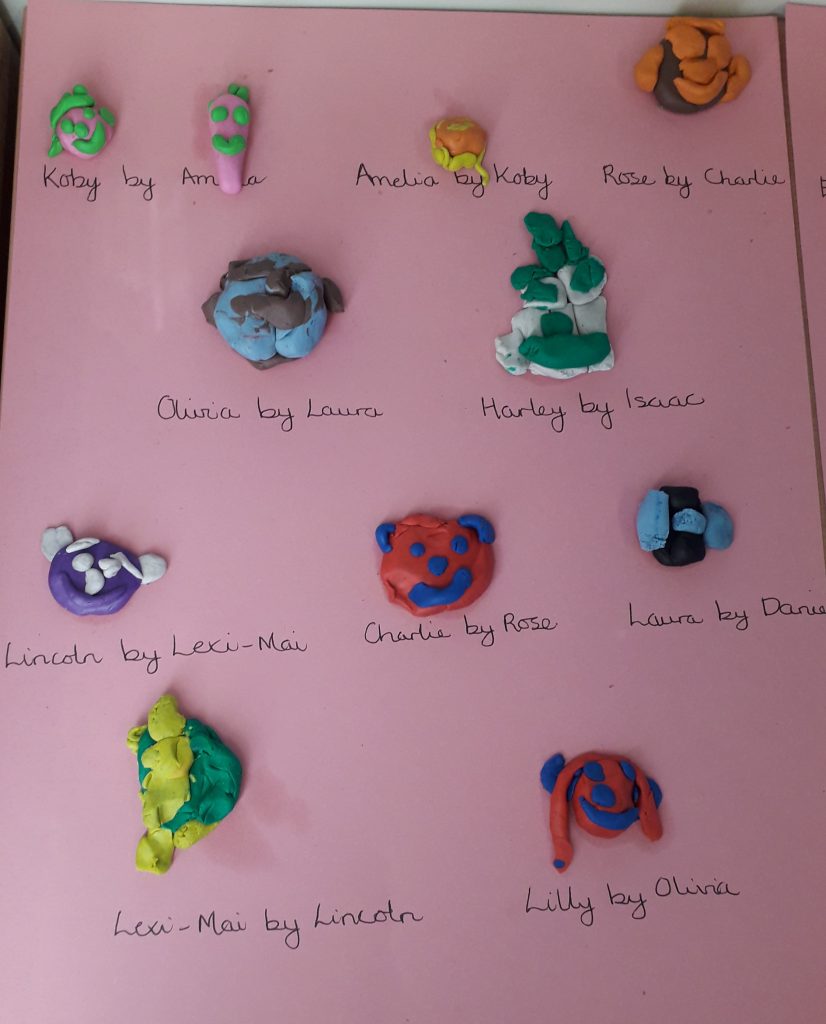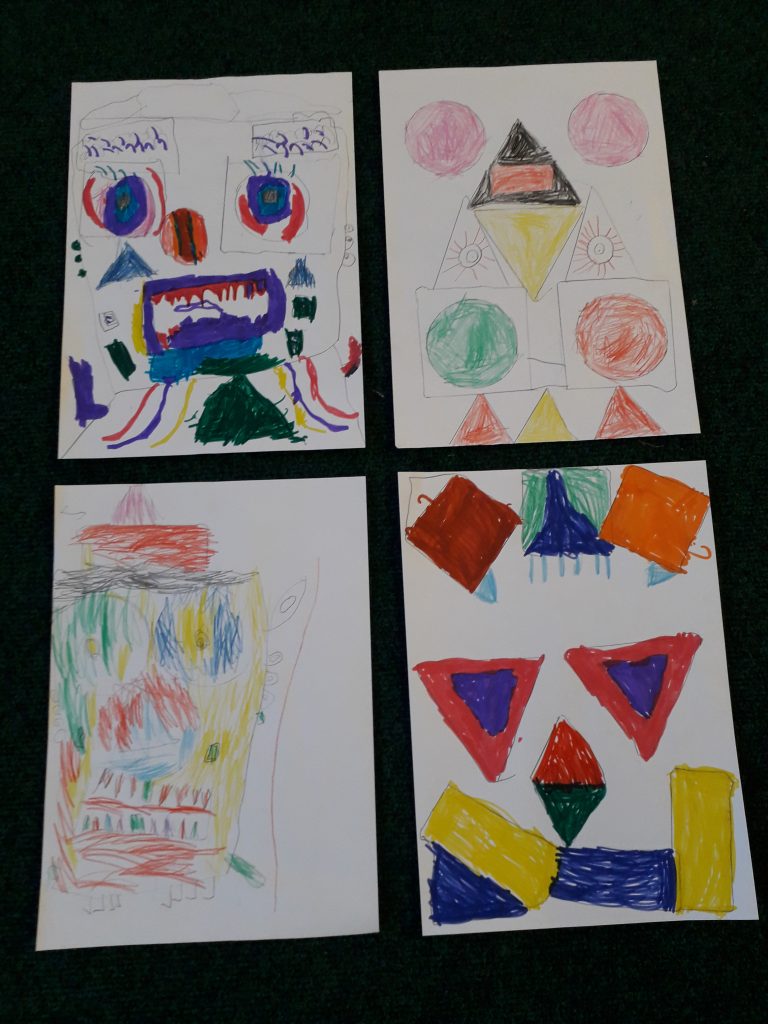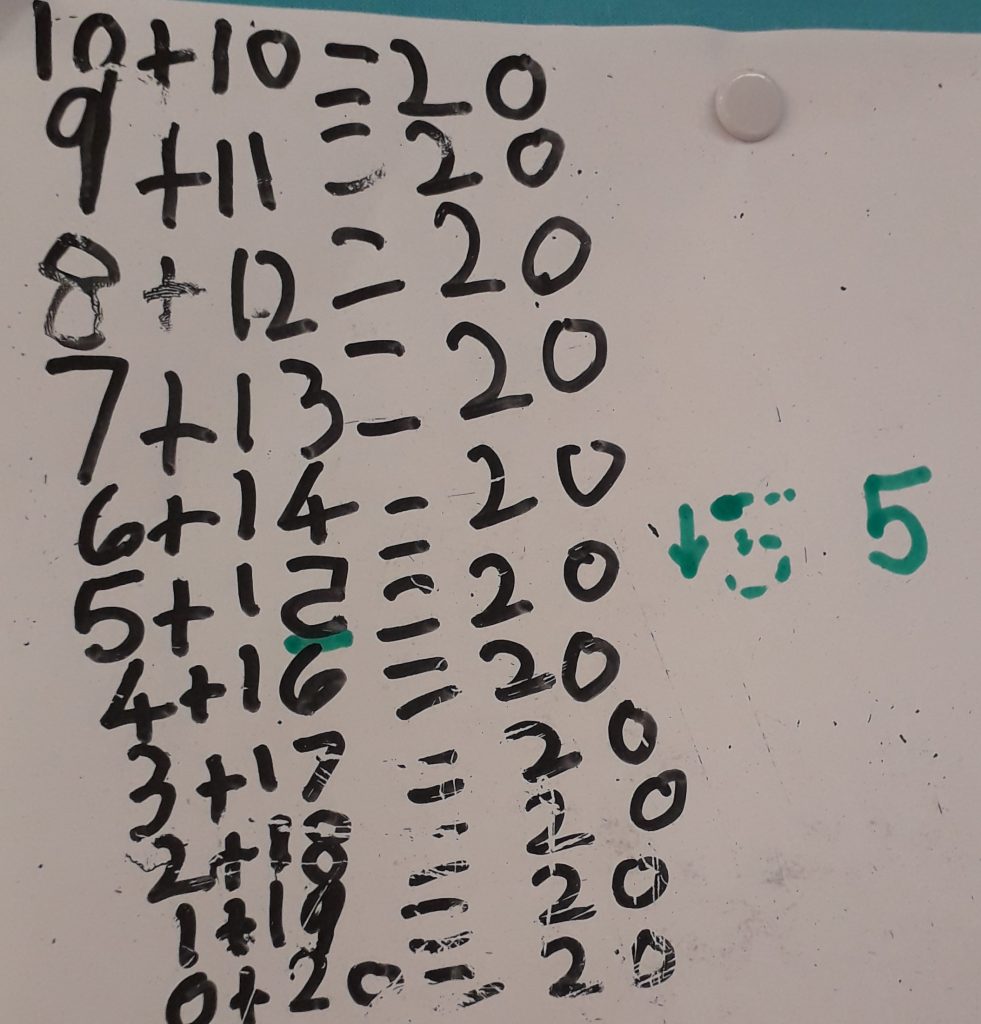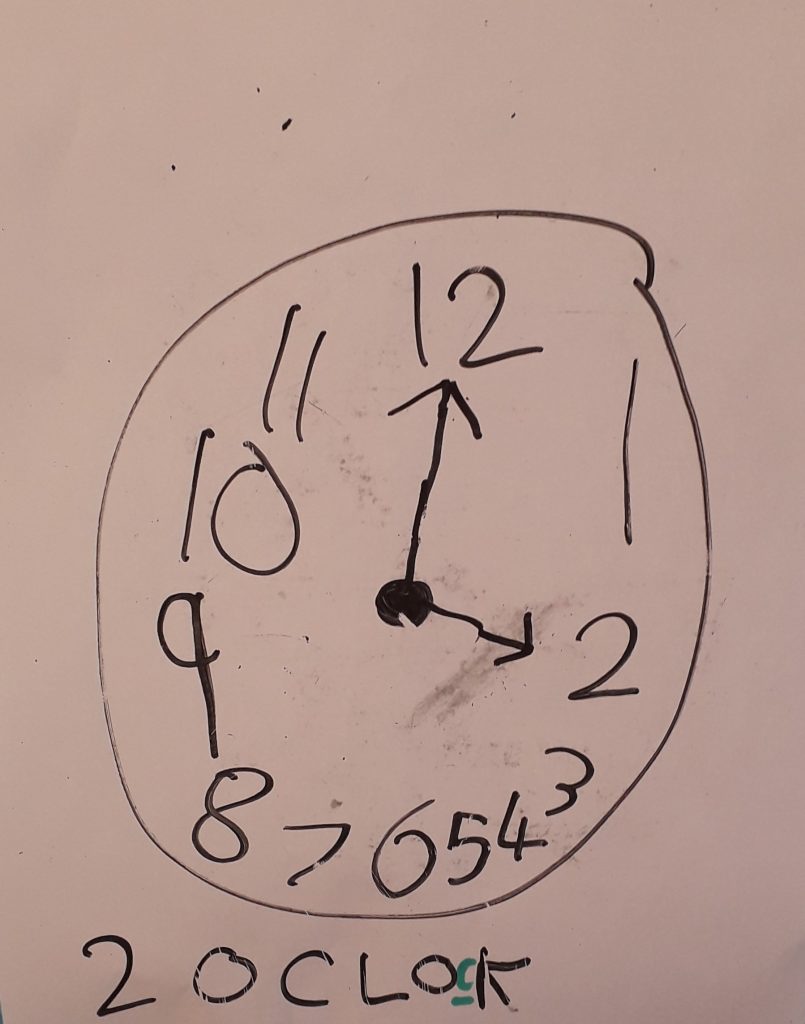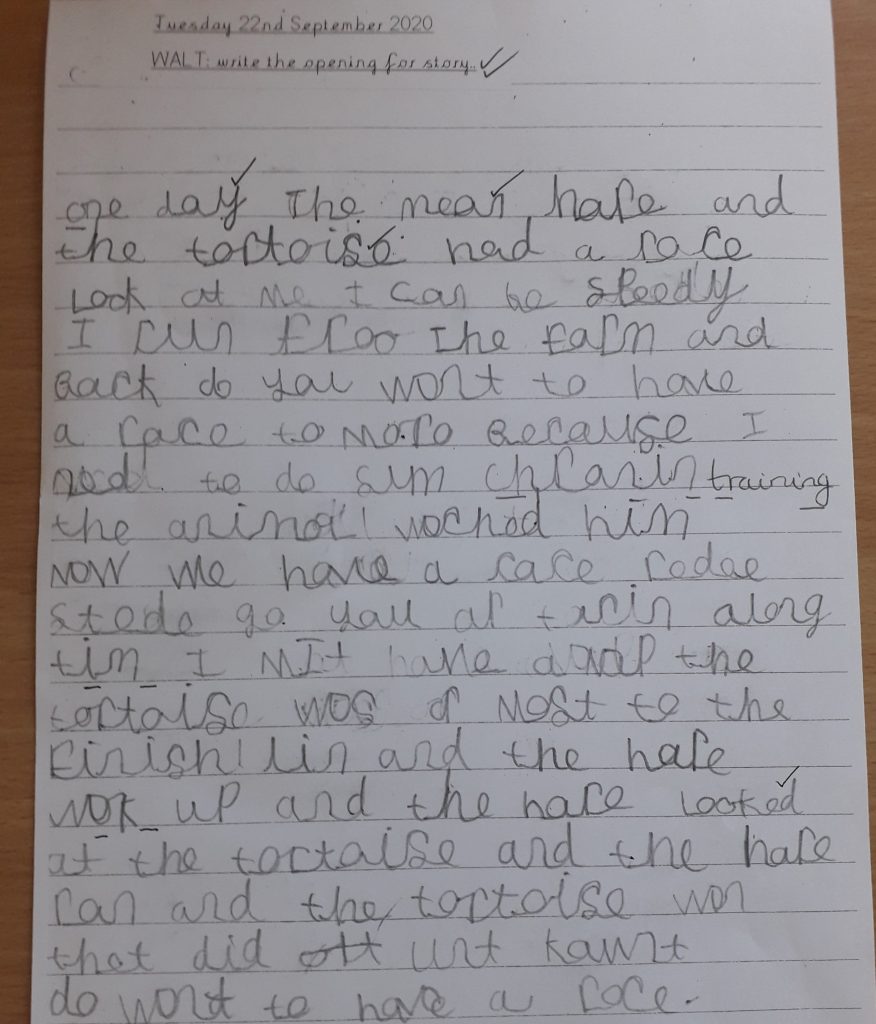 An Update about reading in Opal Class
We just wanted to send you a little update about reading in Opal Class, and to request your continued support with regards to reading at home with your child. You will have seen that we have given your child a new reading diary in the last few days. It would be really helpful, if you could make a note in here, each time your child reads their book to you. We will be changing the reading books on a Friday and will be looking at your feedback in the diaries then. Any child who has read to their parent or carer five times during a week, will be able to add their name to our class Regis Readers display board. In addition, we will be rewarding them with a piece of ribbon, which they can attach to their reading rainbow key ring. The ribbon will be of a different colour, each time they receive one, allowing them to build a rainbow of colours on their key ring. Reading at home is such an important part of the learning process, and our hope is, that these incentives will motivate your child to want to do this even more! Many thanks. Emma Tremellen
Autumn Term 2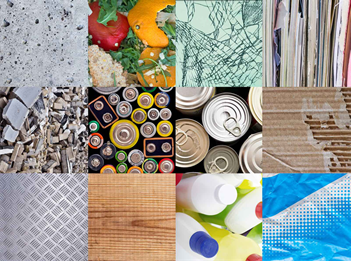 What can you make out of different materials?
Welcome back!
As you can see, this term, our topic is all about everyday materials, focusing on the question, 'What can you make out of different materials?' We will be learning about some of the materials used to make the things around us, and exploring their properties through our investigations. We will use what we have learnt to make an item which we have all needed when we were younger! Our work will generate opportunities for writing fact files and reports.
P.E. lessons will still take place on a Tuesday and a Thursday. Please come dressed for P.E. on those days.
In our topic, we will be trying to find answers to the following questions:
What materials can we find in the world around us?

How can we compare these materials and sort them into groups?

How do everyday materials look, feel and behave?

How can we represent what we have discovered, clearly and concisely?

What happens to a material when it comes into contact with water?

How does heat change a material?

Are all materials strong?

Where does paper come from?

Who has made exciting discoveries about materials in the past?

How can we use what we have learnt to design and make something useful?
Overview of Autumn Term 2
Homework Options
Choose one or more of the following challenges, to complete by 11th December
Use materials from your recycling box to create a model. What will you make? Use your imagination and powers of creativity!

Draw a picture of your house and label the materials it is made from.

Research a famous inventor. What did they invent? What materials did they need? Make a fact file to share with Opal Class.

Make a tally chart to show what materials some of the objects in your bedroom are made from. Can you turn this into a pictogram or bar chart?

Make a decision tree to sort 4 objects from your bedroom.

Using paper, make a Christmas decoration. You may use 3 other materials too. What will you use? Glue? Sticky tape? Paint? Felt tips? Colouring pencils? String? Glitter? Or something else?
Chatter Topics
What do you do with objects you no longer need?

How do you sort the packaging your food comes in, when you are throwing it away?

What do you think happens to old cars when they don't work anymore?

When you walk to school, what landmarks do you pass, and what materials are they made of?

If you were an inventor, what would you make, and what materials would you need to make it?