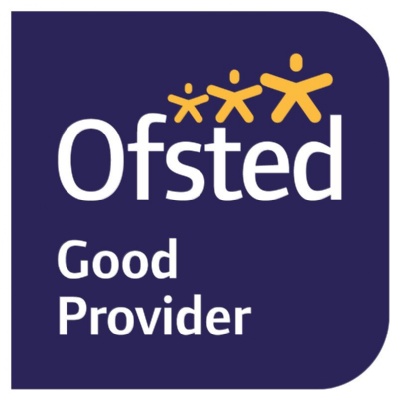 Dear Parents/Carers,
It is with enormous pleasure that I write to share the fantastic news that Corsham Regis has been rated 'Good' by Ofsted in all areas!
We already know that Corsham Regis is a great school and I am sure you will join us in celebrating this outcome- it certainly is an achievement to shout about.
I am utterly delighted that the inspectors, who were with us for two days, have recognised all the excellent work that is going on at Corsham Regis and what a very special place it is.
The inspectors noted:
'Pupils behave well in class, around school and on the playground'
'Pupils show pride in their work'
'Leaders have a clear and determined vision for every child to succeed'
'There is a strong culture of safeguarding in the school'
It is worth noting that under this new inspection framework, it is far more difficult to achieve outstanding and the inspector noted that our Early Years (previously graded 'outstanding' under the old framework in 2018) has more than likely improved since then, that the goalposts have changed and we should be delighted with the grading of 'Good' under the new framework.
I would like to take this opportunity to thank staff, pupils, governors and families who work tirelessly to make Regis the place it is, a school where we aim to do the very best for every child in our care. We strive to help children recognise their talents, build on their strengths, recognise where they may find something tricky and support them to have the skills to move forward from this. We strive to foster creative, caring, thoughtful and passionate pupils who are proud of themselves and the communities they live in, and we are delighted that Ofsted recognised this in their report and praised the school and pupils for this.
Corsham Regis community have a lot to be proud of. I thank you for your continued support, it is greatly valued and appreciated and we look forward to continuing to support your children in going from strength to strength.
Time to celebrate!
Abby Symons
Proud to be the Headteacher of Corsham Regis
There have been no statutory tests in 2019/2020 and 2020/2021 due to the Coronavirus pandemic
Parent View – Click here to provide Ofsted with feedback about Corsham Regis

Share your views through Parent View
Parents and carers can give their views of our school at any time of the school year and at the time of a school inspection using an online questionnaire called Parent View.

When our school is notified of its next Ofsted inspection, parents will be invited to give their views about the school to inspectors using the Parent View online facility as this has replaced Ofsted's paper questionnaire. Please make sure we have your most up-to-date contact details.
Please register with an email address and a password at:
http://parentview.ofsted.gov.uk

Once your login has been activated, it only takes a few minutes to complete answers to 12 short questions about aspects such as bullying, the quality of teaching, level of homework, etc.
Your views are important in helping inspectors make a decision about our school, and to help us know what is going well and what could be improved.

If you do not have a computer or an email address or if you would like help to use Parent View, please come into school and ask at reception.