On behalf of all the teachers, I want to say how incredibly proud we all are with the efforts that you and your child have put into home learning during the lockdown. Therefore it feels like the right time, with only two weeks left, to come away from the daily plans and for your child to become creative and personalised. 
Did you know that the 18th July, the day after we break up, is international Nelson Mandela day? 
We would like all our pupils for the next two weeks to use their research and presentation skills to produce their own project / fact file about this hugely inspirational figure and all that he achieved in his life time. This can include artwork, geography and map skills, history of apartheid, song writing and dance choreography.
You are free to set your own questions about him and record your learning using whichever media you wish. 
The teachers will therefore not be setting daily learning, however they will still love to receive posts about your project journey whenever you wish to show us.
Please find time to host our annual water pistol fight in your back garden (safely) as I know the children would have wanted this.
Good luck!
In order to get you started with this project, I have attached some resources for you to look at.
What do
we need to live and grow?
A BIG welcome to Jade Class
from Mrs Stone, Mrs Di Pisa and Mrs Gingell
It's our final term of the school year and our last topic is all about animals! We will be answering the question: 'What do we need to live and grow?' Our focus this term will be Science and our writing tasks will be linked to this topic.
You can support your child's learning at home by:
Asking them about what they have learned about in school that day.
Discussing the topics that are being covered together.
Reading about the topics at home.
Visiting the library to find out more about the topics for the term.
Bringing anything relevant into school to share with the class if your child would like to.
Practise counting carefully and in multiples (2s, 5s, 10s).
Practise counting forwards and backwards to 50 then 100.
To find out more about what your child will be learning, please download the Topic Web and overview documents below under the heading summer Term 6.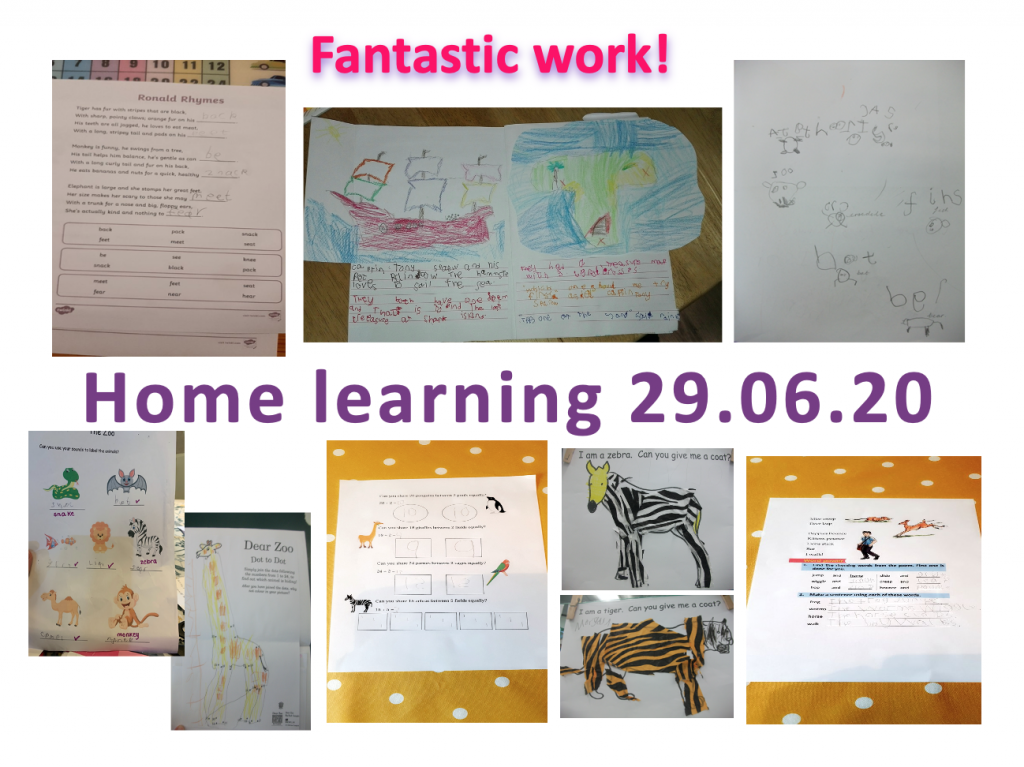 Week beginning 29.06.20
Week beginning 22.06.20
Week beginning 15.06.20
Week beginning 08.06.20
Week beginning 01.06.20
Summer Term 6
School Closure Home Learning
Week beginning 18.05.20
Week beginning 11.05.20
Week beginning 04.05.20
Week beginning 27.04.20
Week beginning 20.4.20
Week beginning 20.4.20
Spring School Closure Home Learning
Week beginning 23.3.20
Week beginning 30.3. 20
Summer Term 5
:
Spring Term 4
:
Spring Term 3:

Autumn Term 2:
Autumn Term 1
Useful websites to support your child's learning at home
https://www.bbc.co.uk/cbeebies/games/mini-beast-adventure-with-jess-minibeast-spotter
https://www.bbc.co.uk/cbeebies/games/andys-animal-teams-game