Since 2014 the Government has provided £150 million per annum for the academic year to provide new, substantial primary school sport funding. This funding has been jointly provided by the Departments for Education, Health and Culture, Media and Sport, and has seen money going directly to primary school Head teachers to spend on improving the quality of sport and PE for all their children.
How we spend our additional PE funding.
Regis Rocks! Our PE provision has been recognised again – but this time we've got even better!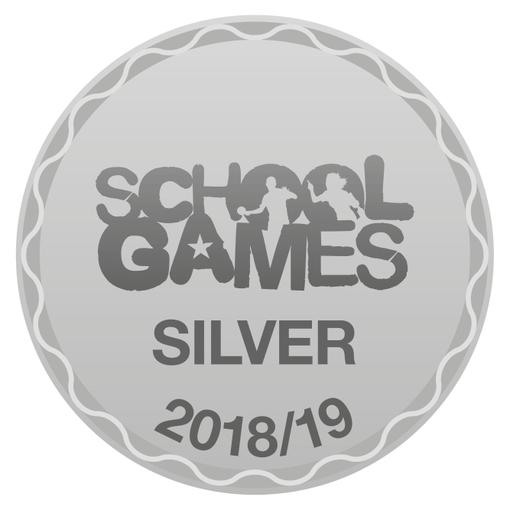 We are delighted to announce that we, Corsham Regis, have achieved the School Games Silver Mark Award for the 2018/19 academic year.
The School Games Mark is a Government led award scheme launched in 2012, facilitated by the Youth Sport Trust to reward schools for their commitment to the development of competition across their school and into the community, and we are delighted to have been recognised for our success.
Our sporting achievements this year include:
– Year 3&4 Corsham Cricket Champions
– Increased participation in the Corsham 2KM Run
– Sports Crew – providing pupil voice on PE, pupil leadership of PE and whole school presentations to the school on healthy living
– Active sessions well attended before school and at lunchtimes
– Positive PE mentoring
– Attendance at cluster PE events.
With our young people competing in local inter-school competitions this year, we are extremely proud of all our pupils for their dedication to all aspects of school sport, including those young volunteers, leaders and officials who made our competitions possible.
As part of our application, we were asked to fulfil criteria in the areas of participation, competition, workforce and clubs, and we are pleased that the hard work of everyone at our school has been rewarded this year.
A special thanks to:
– Mrs Lucy Long, School Sports Coordinator for Corsham, and her wonderful team of Sports Leaders from The Corsham School for organising all of the events
– the children for representing Regis so impeccably and brilliantly
 – Mrs Bagnall for leading our Sports Crew
– Mrs Hancock, Mrs Gingell and Mrs Di Pisa for helping to take the children to events
– Up and Under Sports for coaching our pupils and staff
– And anyone else I have forgotten!
Mr Gareth Spicer
Headteacher and PE Leader
Corsham Cluster events and participation
Code of Conduct for pupils, staff and parents at Corsham Cluster sporting events and competitions.