English skills are developed throughout the curriculum, covering all elements of speaking, listening, reading and writing. We aim to create an environment which is rich in language and in which staff model accurate language and vocabulary.

Children are taught the importance of reading, both for enjoyment and for information. They need to feel comfortable around books and learn to develop their concentration and imagination. Children are also shown how reading is a necessary skill in our personal lives.
The main reading scheme used at Corsham Regis is the Oxford Reading Tree. Reading skills are taught through the Read Write Inc phonics scheme, which is an inclusive literacy programme for all children learning to read from Foundation Stage to Year 4. More detailed information about Read Write Inc. is at the bottom of this page.
In KS2, reading skills are taught through daily guided reading lessons where children take part in a range of reading activities, are immersed in a range of reading genres as well as reading with the teacher.
Children are encouraged to read in school and at home. In KS1, children have a reading record book where communication is promoted. A whole school reading incentive of collecting ribbons for each book read is in place and is visually promoting a love and interest in reading.

At Corsham Regis, our aim is for all our children to develop a genuine love of language and the written word and this is encouraged from Reception. Children are encouraged to write for an audience and develop their skills in a variety of different forms through topics and other curriculum areas. Spelling, grammar and punctuation is taught as part of our wider English curriculum with opportunities to embed and practise during our writing lessons.
Spelling are taught through a PiXL (Partners in Excellence) programme in school as well as our own spelling scheme which the children can complete at home in order to earn a super speller badge.
We are using PiXL (Partners in Excellence) and The Nation Curriculum as a tool for planning, teaching and assessing. We start all our writing topics with a cold write, which is a piece of writing completed independently prior to learning the genre, and at the end of the topic the children complete a hot write to show what they have learnt about the topic.
All children at Regis have the opportunity to learn to write through Talk for Writing. Talk for Writing was developed by the author Pie Corbett. It is a fun, creative yet also rigorous approach to developing children as writers.
Talk for Writing starts with enjoying and sharing stories. Throughout the school, we place a strong emphasis on children reading stories and enjoying a range of literature. Through regular reading, we want children to build up an extensive and rich vocabulary for use in their own writing.
During the initial 'imitation' stage of Talk for Writing, children learn to tell a story off by heart. They retell a text with expression and actions and make use of a story map to support their retelling. Once the story is learnt, children are encouraged to adapt it. At the 'innovation' stage, children make the story their own, for example, by changing the character or setting. Finally, at the 'invention stage', children write their own text independently.
Every child is given the opportunity to be included in all aspects of school life and in all areas of the curriculum. Teaching and learning in the school ensures that all children are set suitable learning challenges. A broad range of teaching styles are adopted in response to diverse learning needs. We make every effort to overcome potential barriers to learning and assessment for individuals and for groups of children. This includes a range of interventions for the children who need it.

Phonics at Corsham Regis
At Corsham Regis Primary Academy we use Read Write Inc. Phonics as the basis for teaching the children their letters and words. This is broken down into 3 main elements;
Speed Sounds Sets 1, 2 & 3
Set 1: m a s d t i n p g o c k u b f e l h sh r j v y w th z ch q x ng nk
Set 2: ay ee igh ow oo oo ar or air ir ou oy
Set 3: a-e ea i-e o-e u-e aw are ur er ow ai oa ew ire ear ure tious tion
The children:
Learn 44 sounds and the corresponding letters/letter groups using simple picture prompts
Learn to read words using sound blending
Learn to write the letters/letter groups which represent the 44 sounds
Learn to write words by saying the sounds and letter names
Once the children can read and blend all the Set 1 sounds into words, e.g. cat, hot, big, they can read simple phrases (Ditties), then storybooks.
The phonic knowledge required to read each Ditty or storybook is taught before the story is read. When you read the stories you forget you are reading a text with a strong phonetic structure. The language is natural and fluent and each story has a clear shape. Humour is a strong feature – children will want to read the books again and again.
The children:
Read lively stories featuring words they have learned to sound out
Show that they comprehend the stores by answering 'Find it' and 'Prove it' discussion questions
The Get Writing! Books help children use their phonic knowledge to:
Write simple sentences
Compose stories based on picture strips
Compose a range of texts using discussion prompts
The children are assessed for the programme by Mrs Morris every term (6 x a year) and children are put into the best-fit group for their stage of learning, regardless of age.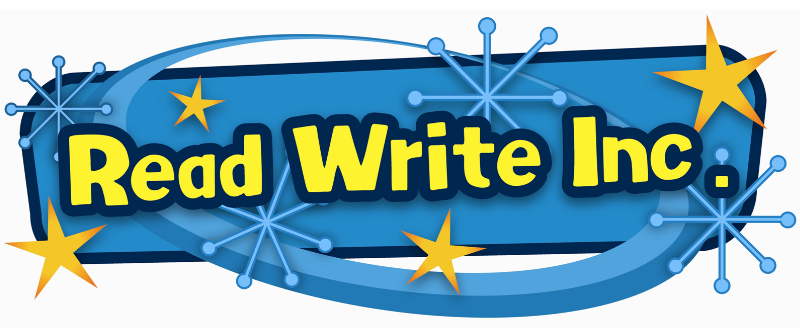 Resources to help you support your child with Reading and Writing at home