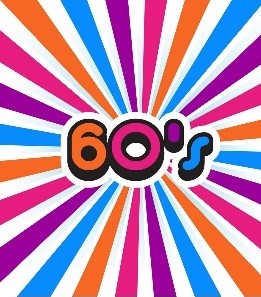 Welcome back to Spring Term 3, I hope you all had a fabulous Christmas Holiday and would like to take this opportunity to wish you all a very Happy New Year!
This term is all about the 1960's.
We will be exploring this decade through Art including music and DT.
The children will be finding out about famous icons from the 1960s like The Beatles and will be exploring the artwork of Peter Blake, the artist who designed St Peppers Lonely Hearts Club Band album cover back in 1967! We will also be looking at Pop Art and the artist Lichtenstein who will be inspiring us to make cushions with pop art designs.
We will be linking our learning in English and will be reading song lyrics and creating our own. We will be reading the biographies of famous people from the 60s and writing some of our own!
In Maths, we will be focusing on decimals, percentages and algebra.
It is going to be very busy but exciting term for learning in Amethyst Class!
Mrs Harris will be teaching the children on Monday and Tuesday and Mrs Symons on Wednesdays, Thursdays and Fridays. Mrs Halfpenny will be in class every morning with the children.
P.E
Please ensure that your child has a white t-shirt and plain dark coloured shorts or track suit bottoms and trainers in school at all times.
Monday- swimming
Thursday – indoor PE
Homework:
Children are expected to read daily and practice times tables and given spellings. Optional topic homework will be given once a term, including 'chatter topics', which are ideas for conversations around the children's learning..
Drop off/pick up:All children are to be at the school gates for 8.40 in the morning and may either be collected from the gates at 3.15 or with written permission, may walk home.
To find out more about what your child will be learning, please download the Topic Web and overview documents below.
Spring Term 3
Autumn Term 2
Autumn Term 1
Useful websites to support your child's learning at home
Facts about the 1960s for kids
Britain in the 1960s
http://www.primaryhomeworkhelp.co.uk/war/1960s.html
Pop art for kids
https://www.tate.org.uk/kids/explore/what-is/pop-art
Who were the Beatles?
http://news.bbc.co.uk/cbbcnews/hi/newsid_1680000/newsid_1684900/1684965.stm