Happy New Year and welcome back to Spring term 1. Following Mrs Morris departure to go on maternity leave, we welcome Mrs Duffield to Onyx class, who will be teaching on Wednesday, Thursday and Friday. Mrs Bagnall will continue to teach on a Monday, Tuesday and Wednesday morning. Mrs Wilmshurst also stays as our brilliant Teaching Assistant, helping the children with their learning and activities.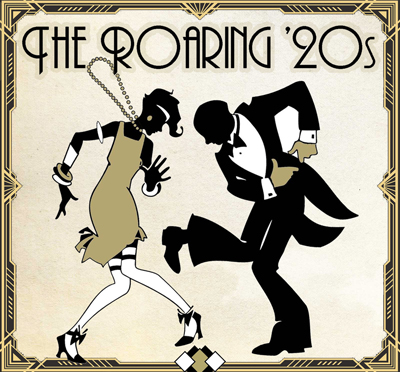 Our topic for Spring 1 is "What was life like in the Roaring 20s?". We have a lot of inspiring learning to do, using the creative arts to explore this exciting era. As well as learning about Art Deco and the fashions and music of this time, we will also learn about the life of Ella Fitzgerald, reading her autobiography and then creating our own.
There is a link to our curriculum map and topic overview on this page.
PE is on Tuesdays and Fridays. Please ensure that your child has a change of t-shirt, shorts (joggers can be worn during chillier weather) and suitable PE shoes (daps). T-shirts should be white and shorts should be black. All items of your child's school uniform and PE kit should be clearly named.
Below is some guidance which will support you and your child in making good progress throughout the year:
· Asking them about what they have learned about in school that day.
· Discussing the topics that are being covered together.
· Reading about the topics at home.
· Visiting the library to find out more about the topics for the term.
· Bringing anything relevant into school to share with the class if your child would like to.
· Practising spellings (see list below)
· Learning times tables and helping with your child's maths target.
All children should be reading at home DAILY and bringing their reading records to school every day to change their books. Please sign your child's reading record each time they read at home.
The children can change their reading books by popping them into the reading book box in the mornings. Feel free to talk to us or write a message in your child's reading record if you feel their reading book is too easy or too challenging.
Thank you for your continued support. Please do pop in to see us if you have any questions regarding your child's progress or wellbeing.
Chatter Topics
What music was popular in the 1920s?
What style of art is the 1920s famous for?
What style of dance was popular in the 1920s?
What sort of houses did people live in?
What was daily life like?
Who were the famous entertainers in the 1920s?
What types of transport were there in the 1920s?
Who was Clarice Clift?
Extra-Curricular Activities
Find out about the Art Deco style of the 1920s and draw some pictures in this style.
Make a model of a 1920s car – using cardboard or lego or something else.
Learn how to dance the Charleston!
Draw a picture of people wearing the sort of clothes that were pupular in the 1920s.
Listen to some music by artists from the 1920s (Ella Fitzgerald, Lois Armstrong, Bessie Miller).
Design a teapot in the Art Deco style.
To find out more about what your child will be learning, please download the Topic Web and overview documents below.
Spring Term 3
Autumn Term 2
Autumn Term 1
Websites to support your learning…
Below is a link to the NSPCC website. This is not only a good website for information but also some super activities and games for children.