5th December 2019
The Wizard of Oz visits Corsham Regis!
The pupils of Corsham Regis Primary Academy were incredibly grateful to Friends of Regis today for funding their Christmas pantomime treat. As part of the build-up to the festive season, The Hobgoblin Theatre Company came into school to put on a hilarious performance of 'The Wizard of Oz.' The children absolutely loved it! Joseph in Year 6 said, 'It was amazing! The best bit was when the lion jumped out and tried to eat the dog. I couldn't stop laughing!'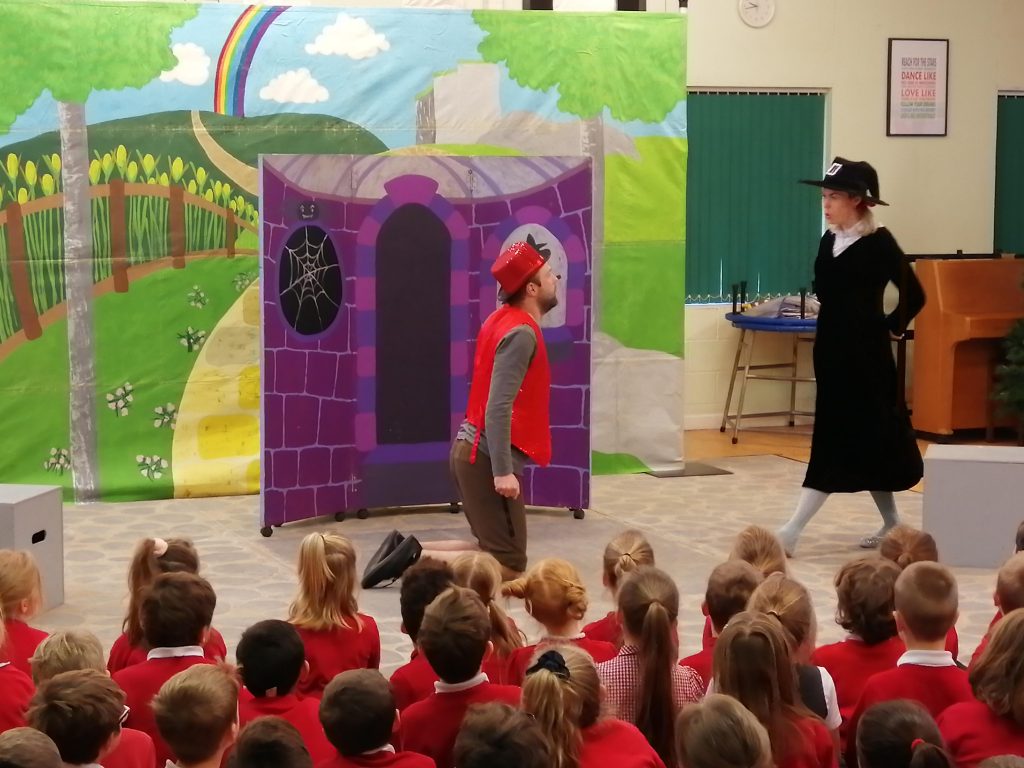 Headteacher, Gareth Spicer, explained that being able to provide an experience like this is not only valuable as entertainment in its own right, it also opens up a world of imagination, creativity and story-telling for our young learners. A huge thank you to Friends of Regis for making this happen.
---
Written by: Gareth Spicer