24th January 2020
Official unveiling of 'Save the Peacocks' sign.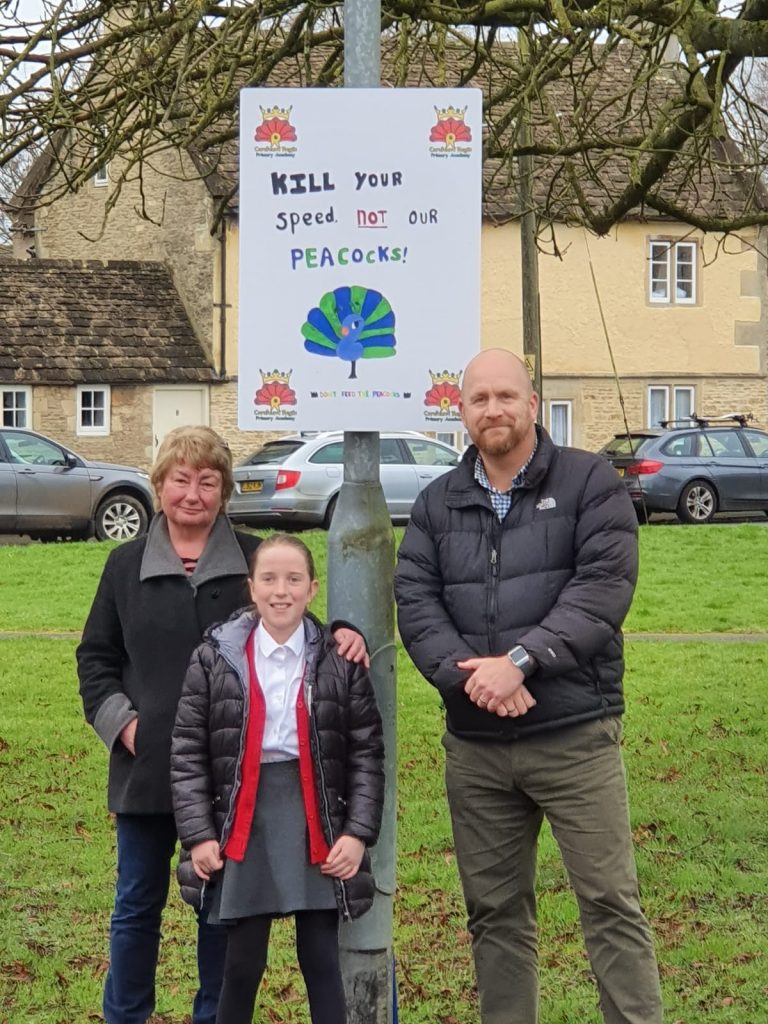 Our proud designer of the winning 'Save the Peacock,' poster which was made into a road sign in Corsham, was today congratulated on her achievement by Corsham Town Councillor, Mrs Ruth Hopkinson as it was officially unveiled.
From reports on social media, more signs may well be erected as the Corsham community press ahead to protect these special birds.
Mr Spicer
Headteacher
---
Written by: Gareth Spicer