Our performance in 2018-19:
54% of pupils achieved a GLD at the end of Foundation Stage
82% of Year 1 pupils passed the Phonics screening test.
Key Stage 1: Reading EXS+ 70% / GDS 15% Writing EXS+ 70% / GDS 10% Mathematics EXS+ 70% / GDS 15%
Key Stage 2: Reading EXS+ 50% / GDS 8% Writing EXS+ 63% / GDS 0% Mathematics EXS+ 54% / GDS 8% EGPS EXS+ 42% / GDS 4%
Reading, Writing and Mathematics combined EXS+ 38% / GDS 0%
Reading -4.9 Writing -4.4 Mathematics -4.5
Attendance – 95.89%
Consequently, our 2019-20 priorities for improvement are:
Embedding PiXL Primary strategy (Diagnosis, Therapy and Test) across the whole school to improve achievement in Reading, Writing and Mathematics in all year groups
Our end of Key Stage 2 targets are: Reading EXS+75% / GDS 13% Writing EXS+63% / GDS 4% Mathematics EXS+71% / GDS 8% with 58% of pupils to attain EXS+ combined in RWM. End of Autumn 2: 38% are so far on track to achieve this.
Curriculum leadership of Reading and Mathematics
Planning and providing a curriculum based on the needs of Regis pupils
Building curriculum leadership capacity
Consistency in behaviour management
Continue to improve attendance – our target is 96%
Summary of performance in 2019-20:
Jun 30th FS2/ Yr 1 + 2 key worker bubbles and then year 6, followed by year 2 for 3 days.
Year 6 data as of Mock SATs week Wk. beg 19.3.20
Maths 64%at EXP+
Reading 64% at EXP+
Writing 68% at EXP+
Overall WIG 56% (target 58%)
Consequently, our 2020-21 priorities for improvement are:
Improve the progress and attainment of pupils by the end of KS2.
continue to improve attendance, especially for SEND pupils and those who are disadvantaged
Improve teaching so that it is consistently good
Improve leadership and management, including middle leaders
Secure succession for the leadership of SEND
Develop skills and knowledge of TAs so that they have a greater impact of pupil outcomes.
Use speech and language screening to plan for the additional needs of our EYFS pupils.
Actively promote Corsham Regis in the community
Spiritual, Moral, Social and Cultural development
Promoting British Values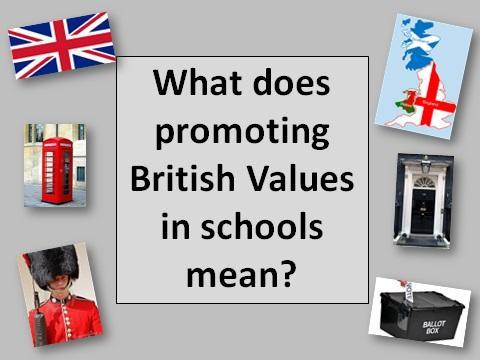 Corsham Regis Primary Academy has a legal responsibility under Section 78 of the Education Act (2002) to promote the spiritual, moral, social and cultural development of pupils and to actively promote fundamental British values.Guidance from the Department for Education (DfE) in November 2014 highlights British values as democracy, rule of law, individual liberty, and mutual respect and tolerance of those with different faiths and beliefs.
However, all the staff believe passionately that, regardless of any legal requirement, the teaching and development of pupils' attitudes and values in these areas are fundamental to cohesive living in a modern and diverse Britain. Consequently, the breadth and depth of the planned curriculum that pupils experience at Corsham Regis ensures that they are able to work together, to be responsive to the needs of others and to respect each other's beliefs. How do we achieve this you may ask?
Corsham Regis has a very proactive Sports Crew and Academy Council. Look in the 'Children' section of the website for details of their activities. Our Religious Education lessons encompass religions, faiths and beliefs from around the world. We hold multi-faith assemblies and theme days to celebrate festivals in the calendar.
Across the curriculum pupils work as teams, not just in Physical Education and sport.
Through our Behaviour policy and Learn 4 Life curriculum pupils are taught to know the difference between right and wrong, to be tolerant and to be a part of a team. The pupils have also written 'Our Happy Policy,' which is their own version of the Anti-Bullying Policy,
Below you will find an overview of the year for each year group to show how these important values are encouraged and promoted.
Overview of British values by year group
Examples of children's learning that promotes British values.